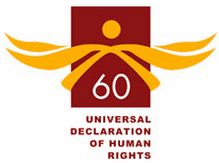 STAY CONNECTED WITH ART FOR THE WORLD
10th anniversary of the Geneva Contemporary Art Fair, Palexpo, Geneva
Marta Dell'Angelo
Augustin Rebetez
Launching of the book

Photographing Art

- Egon von Fürstenberg
La Fermata

by Marta Dell'Angelo
The monumental painting La Fermata/The Stop, represents the accumulation of anonymous people waiting for the bus or tram, or the subway in the urban landscapes in any city of the world today. Marta Dell'Angelo lives and works in Milan. Her work is centered on the human body, through a variety of languages: painting, video installation, drawing, performance. Graduated from the Brera Academy, Milan, and winner of the New York Award in 2002, she has shown successfully in many art fairs such as artgenève, Artissima, Miart, and in museums, including the Museo del Novecento, Milano, the IIC and the CCC San Francisco, the Sandretto Re Rebaudengo Foundation, Torino, the Sesc Sao Paulo, the Kunst Museum Thun. She has participated to numerous Biennales and Triennales such as Moscow, 2004, Thessaloniki, 2013, Armenia, 2017, and to the 56. and 57. Biennale of Venice at Palazzo Fortuny, 2015 and 2017.
Marta Dell'Angelo, La Fermata, 2018, oil on canvas, 260 x 939 cm
Works by Augustin Rebetez
Born in 1986 in Delémont (Switzerland), Augustin Rebetez works with various medias including painting, photography, video, sculpture, installation and theatre. He plays with movement and sound, transforming banal reality into poetic fiction, between dream and nightmare. He has exhibited his work all over the world: solo show at the Rencontres de la photographie d'Arles, France, in 2011, Biennale of Sydney in 2014, and the gallery Naruyama, Tokyo, Japan in 2018, group shows at the 4th Shenzhen Independent Animation Biennale, in China, at the Merry Crisis and a Happy New Fear (Again), La Rada, in Locarno, Switzerland, at the Cahiers d'Artistes, National Center of Contemporary Art, in Ekaterinburg, Russia, and at AQUA, in Isola dei Pescatori, Lake Maggiore, Italy, with ART for the World. He received the Vevey International Photo Award in 2014.
Launching of the book Photographing Art by Egon von Fürstenberg and screening of a selection of photos
Franz Egon von Fürstenberg works with a large number of international artists and exhibition venues around the world since many decades and has published his photographs in magazines, newspapers and catalogues. His photographic archives represent a must-see memoires contributing to the origins, the encounters and networks that created the contemporary art world and its development among the next generations. The '70 and '80 were incredible sparking both in Europe and in America. Chance and passion made Geneva one of the epicenters of this effervescence. For the 10th anniversary of artgenève, ART for the World presents a selection of his shootings of the art world in Geneva during those two decades.
DANIEL LIBESKIND, Press Conference, "Line of Fire", ILO, Geneva, 1988