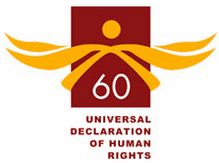 STAY CONNECTED WITH ART FOR THE WORLD
AQUI
AFRICA
Contemporary Africa Through the Eyes of its Artists
Click here to access the AQUIAFRICA website.
"In the week of the Brazilian National Black Consciousness Day (celebrated on November 20th), SESC launched the exhibition "AquiAfrica" ["HereAfrica"] at its Belenzinho branch, São Paulo. This exhibition presented Africa to the Brazilian public through the eyes of 13 contemporary artists from different generations and 11 Sub-Saharan countries – also known as Black Africa – from November 19th, 2015 to February 28th, 2016.
Paintings, photographs, drawings, sculptures, videos, and an installation especially selected for the exhibition address key matters for the African people, such as immigration problems, xenophobia, rampant consumerism, cultural traditions, and systems of power ruling the continent.
​
​
Download exhibition brochure