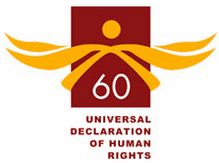 STAY CONNECTED WITH ART FOR THE WORLD
ORGANIZATION & ACTIVITIES
ART for The World, is a non-governmental organization (NGO) associated with the UNDPI/ Department of Public Information of the United Nations, based in Geneva. In 2005, the affiliated NGO, ART for The World Europa was founded in Turin and since, very active in Italy and in Europe.
The NGO was founded in 1995/1996 in the context of Dialogues of Peace, an international exhibition of contemporary art organized with the support of AFAA/French Association of Artistic Action of the French Ministry of Foreign Affairs for the 50th Anniversary of the United Nations, in the premises of the UNOG building and its park.
Its action is based on Article 27 of the Universal Declaration of Human Rights, "everyone has the right to take part freely in the cultural life of the community and enjoy the arts and to share in scientific advancement and its benefits"
​
​
​
​
1. The organization
ART for the World is an Association of Public Utility of the Canton of Geneva founded in 1996, powered by the contributions of its international members, partners, and sponsors, including public institutions and private companies, coming from private/public/parapublic/ and associative sectors.
​
Its honorary President is Mr. Michael Möller, former DG of the UNOG, and UN former Under Secretary General.
2. Associate Experts
The NGO benefits of the participation of well-known and/or merging artists, filmmakers, scholars, writers, composers, architects, scientists, UN and NGO experts from all five continents, distinguished by the quality of their work and their commitment to the dissemination through art and cinema of the values of the Universal Declaration of Human Rights and of the UN Agenda 2030.
3. The team
ART for The World is organized as a lightweight structure with limited permanent staff, but a wide international network of consultants and collaborators around the world, particularly in many European countries, Switzerland, Brazil, Mexico, USA, Canada, Morocco, Benin, and India.
ART for The World 's activities are the production of internationally inclusive exhibitions, films, seminars, to raise awareness on the essential values and questions of our times through contemporary art and culture. Its activities create opportunities to reach different and very large audiences around the world.
​
ART for The World can be considered as a traveling institution without walls. Its raison d'être is not linked to a permanent and definite location, but the content of its projects, a common thread that unites contemporary culture of universal values.
Round Table by Chen Zhen, UN50, "Dialogues of Peace",
UN, Palais des Nations, Geneva, 1995
Vito Acconci, Self-Writing Billboard, 1998–1999, from Art & Social Realities, UNHCR, Geneva, 2000
Kimsooja, A Needle Woman, 1999–2001. Video still, 8 channel video projection, 6'33" loop, silent. From Art & Social Realities, 2000