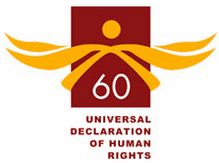 STAY CONNECTED WITH ART FOR THE WORLD
Poster of INTERACTIONS FILM
Graphic Design YES I AM
INTERACTIONS
When Cinema looks to Nature
Twelve International Filmmakers create connections between Humans and Animals, through Biodiversity, Climate Change, Environment and Water Risks
​
INTERACTIONS is ART for The World's new anthology film production with original short stories questioning biodiversity, conservation of nature, deforestation, ecosystem, environment, health, marine life, species extinction, water and more.
Composed by 12 original short films of 6' - 8' (docu-fiction, animation, comedy, drama, SF) each shot during 2022 and will be released for its world premiere at the International Film Festival of Rome on October 17th, 2022.
The filmmakers participating in this film production have been selected carefully from all over the world, including Europe, Middle East, Africa, Asia, Latino America and USA, not only on the basis of their filmography, awards and fame, but as well for their particular sensitivity to themes regarding our planet, the consequences of the climate change on humankind, nature and the animal life.
FAOUZI BENSAIDI (Morocco) ♂, CLEMENTE BICOCCHI (Italy)♂,
ANNE DE CARBUCCIA (France/USA) ♀, TAKUMA KUIKURO (Brazil),
OSKAR METSAVAHT (Brazil) ♂, ERIC NAZARIAN (USA) ♂, BETTINA OBERLI (Switzerland) ♀, IDRISSA OUEDRAOGO (Burkina Faso)♂, YULENE OLAIZOLA ♀ and RUBEN IMAZ (Mexico) ♂, NILA MADHAB PANDA (India) ♂, JANIS RAFA (Greece) ♀, ISABELLA ROSSELLINI♀(USA)
As the result of the relevance of the previous production, INTERACTIONS is under the auspices of the UN Biodiversity Conference CBD COP15 (Montreal, Canada) and WAAS (World Academy of Art and Science); benefits of the support of its international donors such as the Global partner DDC (Swiss Direction of Development and Cooperation/Ministry of Foreign Affairs) together with the International Secretariat of Water (Canada); the Main Partner GAIL (India); the Partners such as Cariplo Foundation (Italy), SESC (São Paulo), Osklen and Instituto e (Rio de Janeiro), Voice Over Foundation (Milan), One Planet One Future (Milan), and Paul Schiller Stiftung, Zürich (Switzerland) among others.
Its distribution started on January 2023 along all the year and more. INTERACTIONS participates to International Film Festivals in Europe, in Asia, in Australia, in the USA and Latino America. Special Events, Educational Programs are organized in distributing the movie in universities, schools, NGO networks, museums, cultural institutions, and social media, together with supporting work­shops, dialogues, and educational activities in order to underline the causes and effects of Climate Change with the aim to propose actions and solutions.
​
​
​
​
​
​
​
​
​
​
​
​
​
​
​
​
​
​
​
​
​
​
​