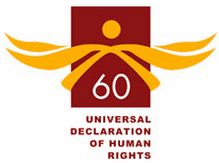 STAY CONNECTED WITH ART FOR THE WORLD
INTERACTIONS FILM
When Cinema Looks to Nature
​
Latino America Premiere
March 27 2023
7pm
at Cine SESC Sao Paulo
​
With the presence of the filmmakers:
Oskar Metsavaht and Takuma Kuikuro
​
​
INTERACTIONS FILM
When Cinema Looks to Nature
​
March 22

2023
6.15pm
at the Maison de la Paix
​
In collaboration with the IHEID and with the Permanent Mission of India to the UN and other International Organizations and the Consulate General of India, Geneva.
​
​
INTERACTIONS FILM
When Cinema Looks to Nature
​
March 3 2023
8 pm
at Darfo Boario Terme
​
​
INTERACTIONS FILM
When Cinema Looks to Nature
​
January 19 2023
7.15 pm
Centre des arts, Ecolint
In collaboration with the Permanent Mission of India to the UN and other International Organizations and the Consulate General of India, Geneva.
​
Next screening of INTERACTIONS
on March 23 at the Maison de la Paix, Geneva,
in collaboration with the IHEID.
​
Statment by Sergio Risaliti:
ART for The World in Florence
for "GREEN- LINE. Less light, more lightness"
7 December 2022 – 8 January 2023
Sergio Risaliti, Artistic Director
​
December 14, 2022 at 9pm
Premiere of INTERACTIONS in Tuscany at Cinema della Compagnia organized by the Museum Novecento, Florence
December 15, 2022
Forum Climate Change and Heritage
Palazzo Vecchio, Salone dei Cinquecento
​
December 16, 2022
A Day of Study de

dicated to Pier Luigi Tazzi
Palazzo Strozzi
​
​
​
​
Istituto di Traduzione
by Giuseppe Caccavale
published by Dante&Descartes
​
November 10, 2022
6.30pm
at ASSAB ONE in Milan
Via Privata Assab 1, Milan
​
Photographing Art
by Franz Egon von Fürstenberg
published by Skira
​
March 22 2022
6.30pm
in Rome
organized by MAXXI
sala Carlo Stampa, via Guido Reni 4
​
April 2 2022
6.30pm
in Milan
organized by Assab One
via Privata Assab 1
Screenings in Venice
organised by the Municipality of Venice
INTERDEPENDENCE, 2019, 99'
In the context of Uno sguardo sul futuro / A look at the Future, one of the seven appointments to discuss on the environment and the possible future through cinema with experts, writers, artists, personalities. Wednesday July 14 at 9pm at the Parco San Giuliano di Mestre.
"...A story I never forgot...", 2015, short movie by Rosana Palazyan, Brazil
A Boy, A Wall and A Donkey, 2008, short movie by Hani Abu-Assad, Palestine
In the context of FLOATING CINEMA, the first Italian drive-in cinema by boat lands in Venice.
From July 28th to August 31st.
INTERDEPENDENCE
August 8 at 9pm
at the Cinema Gardenia (open air)
in partnership with the Museum of Historical Archives, Hydra and the Greek CineClub
followed by a Q+A, with the participation of
Dr Michel Tsamados (Department of Earth Sciences of UCL University College, London), Expert on Climate Change who recently part of the Expedition Mosaic to study the Arctic Climate System and
Arch. George Dimitriou consultant of the Ecological Alliance in the Attica Region
​
e-conference June 17

"If a prospect is not a prophecy, it is a view"
Robert Oppenheimer
Panel moderated by Adelina von Fürstenberg with the participation of Denys Zacharopoulos, Art Historian and International Curator, the artists Sheba Chhachhi living and working in New Delhi and Matt Mullican living and working in New York and Berlin.
ART for The World creates cultural projects for large audiences, with contemporary artists and filmmakers from all the horizons. It's latest film production Interdependence raise awareness on Environment and Climate Change underlining the interdependence between Humans and Nature.
The sphere of art is not only limited to beauty but embraces everything which is shared in life – such is the content of art and science, as mentioned in the Art. 27 of the Universal Declaration of Human Rights.
Denys Zacharopoulos has developed the panels's title inspired by Oppenheimer's text "Prospects in the Arts and Sciences", where the scientist raised the question of singular views of the world which offer awareness of people's lives, intuition and imagination. For Zacharopoulos the prospect to move from an Ego-logical world to an Ecological one is what artist can offer as a means to accept positively what we don't know and transform criminal ignorance into positive awareness. Art can offer a tiny little space that remains always outside the map, the list, bureaucracy and institutionalization, giving the power to surprise a person and allow for him or her to be surprised.
Matt Mullican has presented his universe where he embraces all the elements of our daily life, city, nature, arts, sports, politics, life, death, etc. In today's world we are living in a pictured universe of the internet and the Iphone, our Temporal Experience of the world is not physically in front of us any more. It is on a screen. The difference between the Pictured Reality and Objective Reality is becoming less and less Important. What is more important is how we feel toward what see. We want to feel good when we look at a picture. Even if it's not there!
Sheba Chhachhi showed excerpts from her large scale immersive installations on issues of ecology, which take on new significance in the pandemic today. The pandemic has made transparent the critical structuring principle of our planet: interdependence. Inter-disciplinarity, sensorial, bodily encounters and dialogic methods as shown in her work, raises awareness, but art should not be instrumentaliized.
Histoires d'Eaux
Regards contemporains d'artistes
Table ronde avec Benji Boyadgian,

Barthélémy Toguo et
Adelina von Fürstenberg
3rd edition of the Festival of Human Rights
Triennale of Milan
20-24 March 2018
with the participation of ART for The World film productions
​
​
Jannis Kounellis, leading figure of the Arte Povera movement and a long-time collaborator of ART for The World has died at the age of 80.
Catalogue (18.5 x 24cm, 102 pages)
Standart 2017 – Triennial of Contemporary Art in Armenia
Book (14 x 22cm, 77 pages)
A Contemporary Art Experience
By Christian Oxenius
​
Launching in Yerevan on July 18,
​
2 February 2017
with Laura Cherubini, Agata Boetti and Adelina von Fürstenberg at tournabuoni Art, Paris
​
28 May 2016
Symposium on Architecture
​
15th International Venice Biennale of Architecture,

The Museum Experience
​
​
30 September 2016
AFTW films screenings and presentation of

Participation


Cinema Trevi, Rome
​
Conference and launch of book
Participation
UN Library Palais des Nations, Geneva
21 October 2016
​
2017 in Review
ART for The World Activities