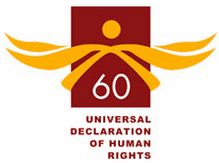 STAY CONNECTED WITH ART FOR THE WORLD
Augustin Rebetez
Buy 500 kg Spaghetti, 2018
850 CHF
​
Silkscreen prints, 50 x 70 cm
Edition of 30 original silkscreens signed and numbered
​
Produced by ART for The World in the context of its first collaboration with the Swiss artist and stage director Augustin Rebetez.
​
Portfolio of 6 Silkscreen Prints
6,000 EUR / 6'800 CHF
​
A portfolio of 6 original silkscreens by the artists:
​
Ilya and Emilia Kabakov, Russia
​
Sol LeWitt, USA
​
Tatsuo Miyajima, Japan
​
Ouattara Watts, Ivory Coast
​
Maria-Carmen Perlingeiro, Brazil
​
Pat Steir, USA
​
​
​
​
​
​
​
​
​
​
This special historical series of silkscreens were originally printed in an edition of 90, with 40 artist's proofs, signed and numbered by the artists. 28.57cm x 38.1cm (11.25" x 15") each, printed on Somerset Satin White paper by Watanabe Studio, New York, NY. 6,000 EUR each portfolio set of 6 silkscreens. Rare, with limited quantities remaining.
Produced by ART for the World for the 50th anniversary of the World Health Organization. For more information or to purchase, please contact ART for The World.
​
Exhibition Catalogue
Armenity-
Contemporary Artists from the Armenian Diaspora Exhibition Catalogue, 2015
Edited by Adelina Cüberyan v. Fürstenberg
18 EUR/20 CHF
​
Pages: 177
Dimensions: 28 x 21
Coloured pictures: 80
Languages: English, Armenian
Publisher: Skira Editori, Milan
​
The accompanying catalogue to the Amenity exhibition from the Armenian National Pavilion of the 56th International Art Exhibition, La Biennale di Venezia, 2015 published by Skira, Milan contains colour reproductions and texts in English and Armenian. A first part dedicated to forewords, introduction and curatorial texts is followed by a section focusing on the work of the artists. The 16 artists in the exhibition have participated personally in the construction of the catalogue, in writing about their own work and in choosing appropriate art writers to analyze and dialogue with their work. International art critics and writers such as Ruben Arevshatyan, Cecile Bourne, Ginevra Bria, Adam Budak, David Kazanjian, Berthold Reiss, Gabi Scardi, Hrag Vartanian have written in the catalogue. The catalogue comprehends also a section dedicated to essays by New York-based art historian and independent curator Neery Melkonian, by London-based art writer and Ibraaz editor Stephanie Bailey, and by Valentina Calzolari, Professor of Armenian Studies at the University of Geneva.
For more information or to purchase, please contact ART for The World.
​
​
Original Exhibition Poster
Joseph Kosuth, I Am We, 2001
45 EUR/ 50 CHF
created for The Overexcited Body exhibition, 2001
67 x 96cm
​
​
For more information or to purchase, please contact

ART for The World.
​
​
AQUA - Les artistes contemporains et l'enjeu de l'eau
Exhibition catalogue from
Château de Penthes, Geneva, Switzerland
2017
​
9 CHF
16.4 x 23 cm
116 pages
in color with essays by: Alessandra Lukinovich, Lorenza Pignatti, Thomas Bowler
with photos of the works, descriptions and biographies of the participating artists
language: French
ISBN 978-2-8399-2084-1
​
​