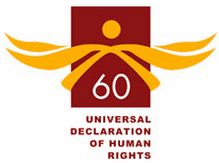 STAY CONNECTED WITH ART FOR THE WORLD
Hera Büyüktasciyan
ECHO, 2016
Cast iron
courtesy Collezione Gori
Fattoria di Celle, Pistoia, (Tuscany), Italy
Opening 15 October 2016
ECHO is a site specific intervention in between the olive yards of Fattoria di Celle. The rib like form seems as if an organism that has been residing not only in the past but also in the present, as well as in the future tense. As it is located on a path that divides the olive yards into two, it creates an echo within the void that has a physicality as well as a virtual reality. Each circular movement of the echo carries the effect of a rain drop on water or the soil itself, that expands, nurtures as well as goes deep into the invisible. It imbibes a collection of time that vibrates within the space like sound waves that derives from the movement of the nature and time. In this sense Echo also resembles to a shipwreck or fossil that has maintained its materiality by carrying multiple layers of time, existence and reality as a reminder of the immortality of memory and the cycle of the world.
ECHO, 2016. photo credit Serge Domingie.​
ECHO, 2016. photo courtesy the artist
​
ECHO, 2016. photo credit Serge Domingie.​