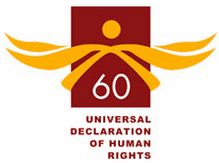 STAY CONNECTED WITH ART FOR THE WORLD
HERE AFRICA/ ICI L'AFRIQUE
Vernissage May 7, 2014 at 6pm
Exhibition May 8 – July 6, 2014
Château de Penthes
Chemin de l´Impératrice 18, 1292 Pregny-Chambésy
Click here to visit the Here Africa website.
A project by ART for The World, ONG associated with the UNDPI
Curated by Adelina von Fürstenberg

HERE AFRICA assembles a unique collection of contemporary African art and performances including approximately 60 works of more than 26 interesting artists from the African continent, for the first time in Switzerland, in the premises of Château de Penthes, located in the area of United Nations and of the international organizations.

The artists and filmmaker* included in the exhibition:
Omar Ba (Senegal), Faouzi Bensaïdi* (Morocco), Filipe Branquinho (Mozambique), Frédéric Bruly Bouabré (Ivory Coast), Edson Chagas (Angola), Romuald Hazoumé (Benin), Pieter Hugo (South Africa),Adelita Husni-Bey (Libia), Nadia Kaabi-Linke (Tunisia), Gonçalo Mabunda (Mozambique), Mustafa Maluka (South Africa), Abu Bakarr Mansaray (Sierra Leone), J.D.'Okhai Ojeikere (Nigeria), Joshua Okoromodeke (Nigeria), Richard Onyango (Kenya), Idrissa Ouédraogo* (Burkina Faso), Chéri Samba(Congo), Sarkis & Guem (Benin), Zineb Sedira (Algeria), Malick Sidibé (Mali), Abderrahmane Sissako*(Mauritania), Yinka Shonibare (UK-Nigeria), Pascale Marthine Tayou (Cameroon), Barthélémy Toguo(Cameroon).

Originally from the Maghreb and the sub-Saharan Africa, from different generations, some residing in Africa while others in the diasporas, the participating artists are interesting for not only their great contribution to the aesthetic and cultural history of their continent, but also for their involvement in key questions regarding African people such as the roots, the dark period of the slavery, the issues of immigration, climate change, water and food, health, as well as human rights, education and gender equality.

Please download the pressbook here:
http://www.hereafrica.net/#!press-reviews/c4yi
Château de Penthes, Geneva - Pregny