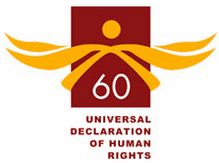 STAY CONNECTED WITH ART FOR THE WORLD
PAST PROJECTS IN THE CONTEXT OF THE UN AND ITS AGENCIES
Commissioned to produce and organize large cultural projects for the United Nations headquarters in Geneva (1995, 2001 and 2009) and New York (1998 and 2001), the 50th Anniversary of the WHO during 1998-99 in Geneva, NY, Sao Paulo, New Delhi and Milan, the 50th Anniversary of UNHCR (2000-2002) and the 60t Anniversary of the UNHCHR (2008), supported by the EU to produce the feature film Stories on Human Rights 21 short fiction films on the Articles of UDHR. In 2010 with the Council of Europe and the UN Alliance of Civilizations, it was produced the feature film THEN AND NOW Beyond Borders and Differences.
PAST PROJECTS RELATED TO UN AGENDA 2030
Since 2013, the NGO participates actively into the global effort to increase awareness on the effects of Climate Change and Environment on us and on our Mother Earth by involving art and cinema communities, organizing large travelling art exhibitions, and producing series of short movies by well-known independent filmmakers from around the world
2013-2015 FOOD a large contemporary itinerant art projects on Mother Earth, Agriculture and Nutrition, in Geneva, Sao Paulo and Marseille with artworks exploring the question of food, simultaneously dealing with survival, health, economy and culture. Under the patronage of EXPO Milan 2015.
2017 -2018 AQUA, an international traveling exhibition in Geneva, Sao Paulo and Lago Maggiore (Italy) focusing on water and its importance to human beings, fauna and flora. Composed by 32 artists from various horizons raising public awareness of the notion of interdependence, essential to the conservation of our environment and our planet. When water is under menace, so too are all forms of life on Earth. Recognized as a vital life-giving element, water is essential to preserving biodiversity and ecosystems. As a human resource, it is at the center of climate change and its consequences, a possible origin, or a subject of conflict.
2019 INTERDEPENDENCE FILM is an original film anthology composed by eleven short-movies. With key stories illustrated by internationally recognized filmmakers reflecting the intertwined relations between human society and natural environment aggravated by climate change on multiple dimensions and scales, hinting at possible solutions. www.interdependencefilm.com
​
With patronage of the United Nations in Geneva, the World Meteorological Organization, and the City of Milan, with the support of the DDC/DFAE (Swiss Direction of Development and Cooperation/ Ministry of Foreign Affairs), the EU/EFI/ITC (European Union/Ethical Fashion Initiative/ International Trade Center), GAIL (India), SESC Sao Paulo (Brazil) among others.
The Language of Equilibrium by Joseph Kosuth,
San Lazzaro Island, Venice, 2007
Cabane éclatée aux miroirs by Daniel Buren, UN50,
"Dialogues of Peace", UN, Palais des Nations, Geneva, 1995
Opening of ÁGUA, SESC Belenzinho, São Paulo, 2018
2022 INTERACTIONS FILM RELATED TO UN AGENDA 2030
Cinema is today's most effective and relevant medium to communicate messages in a universal language and artists in particular filmmakers are more and more often asked to bring their experience to the service of communities.
By capitalizing its long-time experiences, ART for The World is continuing its mission to aware the civil society and in particular the young generations on the sustainable development objectives.
In 2022 INTERACTIONS is its new anthology of twelve short docu-fiction's films with stories questioning more precisely the effect of the climate change, water, deforestation, conservation of nature, marine and wildlife, and more.
The film anthology will be ready to be presented to the world media at its World Première at the Film Festival of Rome on October 17.
Civil society, international organizations, people from various horizons, ages and backgrounds, youth at global and local level, disadvantaged, Institutional actors, decision- makers (including private sector), authorities, universities, schools, art and cultural centres.
Capacity of building dissemination all around the world through broadcasting in public TV's participations in festivals related to UDHR and Eco Film Festivals, and participatory tools allow civil society and youth to generate, share and collect knowledge, opportunities and advocacy messages.
​
Local voices are mobilized in various part of the world including the indigenous peoples in Amazonia (Xingu), in Yucatan (Maya), South Dakota (Lakota/Sioux), disseminating messages on climate change, health, water and on the damages on the humans as well the flora and fauna and all the other issues included in the topics of INTERACTIONS such as biodiversity, ecosystem, environment, habitat, health, pollution, species in extinction, etc.
​
Constructive dialogues & interactions, workshops with civil society, creative peoples, decision-makers and influencers result in shared visions and commitment on the global warming and its consequences on the Planet.
​
The visibility of INTERACTIONS will have multiple effects and will position INTERACTIONS as an excellent example of sustainability, cross-cultural and educational cooperation between public and civil society.