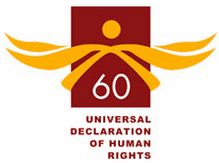 STAY CONNECTED WITH ART FOR THE WORLD
1st Edition of STANDART, Triennial of Contemporary Art
THE MOUNT ANALOGUE
A Contemporary Art Experience
Armenia
​Openings: July 20, 22 and September 12,13,14, 2017
Exhibition July 24 – December 31 2017
​
Concept and Curatorship by Adelina Cüberyan von Fürstenberg
​
Associate Curator Ruben Arevshatyan
The Armenian Arts Council (AAC) is pleased to present the first edition of STANDART, the Triennial of Contemporary Art in Armenia, in special partnership with the Ministry of Culture of the Republic of Armenia, ART for The World, The Embassy of Switzerland in Armenia, Armenia Art Foundation and other private partners and supporters. The Triennial will be held in Armenia from July to December 2017.
STANDART, the Triennial of Contemporary Art, is a periodic exhibition which will develop specific itineraries throughout Armenia based on the particular theme of the given exhibition. The name of the Triennial is inspired by the avant-garde Armenian magazine Standard, published in 1924. STANDART highlights the rich cultural and historical context of Armenia. Through its itinerant character it involves wider and diverse communities and creates opportunities for dialogue and interactive relationship between artists, writers, curators, scientists, local communities, and visitors.
For the first edition of STANDART, the board of AAC has appointed as Chief Curator Adelina Cüberyan von Fürstenberg. Adelina served as curator of the Golden Lion Award-winning National Pavilion of Armenia at the 56th edition of La Biennale di Venezia in 2015.
Inspired by the unfinished novel The Mount Analogue, by the French surrealist writer and poet René Daumal (1908 - 1944), STANDART 2017 will take place in various locations across the Mount Ararat region: Yerevan, Gyumri, Erebuni, Sevan and Kapan from July 20 to December, 2017.
As a symbol of a poetic research and temporary experience, The Mount Analogue is a meditation on the pursuit of knowledge – based on the concept that the essence of a creative mind is directly related to who one is and what one experiences.
The result of this art experience—placed within the context of some of the unique historic and cultural sites in the Mount Ararat region—will be a series of art exhibitions, encounters and direct collaborations, site-specific works and performances by the participating artists with artists living in Armenia. A website will also be produced that includes a travelogue with images. Finally, a book with artist contributions and texts by specialists from various fields offering a pluralistic approach to the theme of the Mount Analogue will be published in September.
In the spirit of sustainable development and participation, STANDART, the Triennial of Contemporary Art, aims to build a bridge between the specific venues and the artworks presented and create an interactive dialogue with the participating artists and curators coming from different backgrounds. It also seeks to develop exchanges and collaborations with Armenia's lively art and cultural scene.
With the partnership of
​