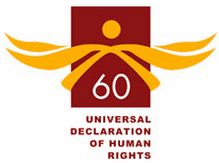 STAY CONNECTED WITH ART FOR THE WORLD
Then and Now
2010- 2011, long feature of 55' composed by 7 short films
​
Under the auspices of the United Nations Alliance of Civilizations and the Council of Europe. In partnership with SESC TV Sao Paulo (Brazil), ARTE FranceCo-produced by Filmmaster (Milan and Rome), Dorjefilm (Rome).
With the support of Loterie Romande, City of Geneva, Region Emilia Romagna
La longue marche du caméléon by Idrissa Ouédraogo | Still
The Accordion by Jafar Panahi | Still
No darkness can make us forget by Hüseyin Karabey | Still
Carnaval dos Deuses by Tata Amaral | still


In 2010-11 ART for The World produced its second collective film project THEN AND NOW Beyond Borders and Differences under the auspices of the United Nations Alliance of Civilizations and the Council of Europe. The long feature film is composed by seven short films by outstanding independent filmmakers from all over the world. Inspired by the Article 18 of the Universal Declaration of Human Rights, "Everyone has the right to freedom of thought, conscience and religion", ART for The World has invited the filmmakers to highlight awareness of the complexity of cultures and promote social inclusiveness, focusing on the themes of tolerance, non-violence, respect for differences, etc. The long feature film includes seven short films by:
Tata Amaral (Brazil),
Fanny Ardant (France),
Hüseyin Karabey (Turkey),
Masbedo (Italy),
Idrissa Ouédraogo (Burkina Faso),
Jafar Panahi (Iran) and
Robert Wilson (USA).

A first series of five short films by Tata Amaral, Fanny Ardant, Idrissa Ouédraogo, Masbedo and Robert Wilson has been produced in spring 2010 and screened in world avant-première in May 2010 at the Museum of Modern Art of Rio de Janeiro, on the occasion of the opening of the 3rd Forum of the Alliance of Civilizations of the United Nations in collaboration with the Ministry of Foreign Affairs of Brazil. The complete long feature with seven short films was presented in world première at FIFDH, Film Festival and Forum on Human Rights in Geneva in March 2011. Both the long feature as well as the single short films are independently screened in international film festivals (Sydney, Montreal, Istanbul, Yerevan, Melbourne, Brussels, Sofia, among others) as well as in theaters, cinema, schools and cultural institutions around the world.
​
Chimères absentes by Fanny Ardant | on set photo by Sandro Weltin
Distante un Padre by Masbedo | Still