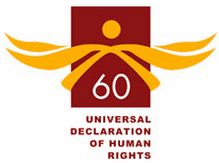 STAY CONNECTED WITH ART FOR THE WORLD
About ART for The World's Holiday Wishes Image
For its 2016 Holiday Wishes, ART for The World has selected the artwork Part Two/The Expectation by Greek artist Maria Tsagkari, produced by Pauline Simmons, founder of ΗΥΑΜ* and presented in Summer 2016 on the island of Hydra, Greece.
A monument for a young hero who was dedicated to the unattainable, an anarchic, asymmetrically structured 'blue garden,' comprised of 320 plants found in Hydra's landscape, becoming a monument dedicated to the marginal, the self-grown, the allure of the lie, the hopes that are never confuted due to their very nature as fantasies that never touch the limits of reality.(..) (..)The main reference is the novel Heinrich von Ofterdingen, by the German philosopher and poet Novalis (1772-1801), which is about the myth of a young boy. Heinrich is a medieval troubadour who leaves everything behind and goes in pursuit of a small blue flower -which had haunted his dreams- and which mythically embodies the values of the ideal life and pure poetry. (..) Maria Tsagkari
*ΗΥΑΜ is a Paris based Art Association for the realization of an artistic purpose through different events in Paris and in Hydra. More specifically, every two years a prize award, with artists from a different Mediterranean country takes place in Paris in collaboration with the Foundation Jean – Luc Lagardère. The final event is to support the prize – winner to proceed with an in situ installation on the island of Hydra. In 2014 the winner was Maria Tsagkari.