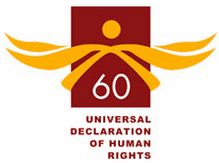 STAY CONNECTED WITH ART FOR THE WORLD
PARTICIPATION
Book Launch Events
Upcoming events
PARTICIPATION: ART for The World 1995-2016
Published by Mousse Publishing on the occasion of the twenty-year anniversary of the non-governmental organization ART for The World, this book presents the prestigious organization's activities during the period 1995 to 2016. Please join us for these upcoming book launch events.
​
​
Milan- 18 January 2017
Performance Marcello Maloberti
The Butterflies Eat Bananas
La Triennale di Milano, Viale Emilio Alemagna, 6, 20121 Milan
A long time collaborator with ART for The World, Italian artist Marcello Maloberti will present a new world premiere performance entitled The Butterflies Eat Bananas in collaboration with La Triennale di Milano. On this occasion, Participation will be launched in Milan.
​
​
Past Book Launch Events
Rome- 30 September 2016 at 5:30pm
ART for The World Film Productions
Histories from an Other World/ Storie di un altro mondo
Cinema Trevi, Vicolo del Puttarello, 25, 187 Rome
Marathon screening of ART for the World's short movies and video productions, followed by a discussion with film directors, producers and artists. Curated by Alessandra Mammì with la Cineteca Nazionale.
Geneva- 21 October 2016, 6-8 pm, entry 5:30pm
The Role of the Arts and Cultural Institutions
in the Contemporary World
United Nations Library, Kazakh Room
with
Prof. Danilo Santo de Miranda, Regional Director of SESC São Paulo

Charles Beer, President Pro Helvetia, and Former President of the State Council, Canton of Geneva/Head of Public Education, Culture and Sport,

Adam Szymczyk, Artistic Director of documenta 14, Athens,Greece/Kassel, Germany 2017

Barthélémy Toguo, Artist and Founder of Bandjoun Station Project, Cameroon
​
In collaboration with the Library of the United Nations a panel discussion moderated by ART for The World founder Adelina von Fürstenberg, with four speakers, each representing a unique perspective on the concept of participation in art and the sustainability of culture.
​
​
​