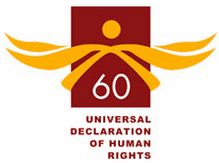 STAY CONNECTED WITH ART FOR THE WORLD
Upcoming Event
Performance by Marcello Maloberti
The Butterflies Eat Bananas
Coming soon! Date and place to be confirmed.
​
A long time collaborator with ART for The World, Italian artist Marcello Maloberti will present a new world premiere performance entitled The Butterflies Eat Bananas at the Triennale di Milano. On this occasion, Participation, ART for The World's retrospective book will be launched in Milan.
Marcello Maloberti is best known for orchestrating social situations, spaces, and interventions that stimulate public interaction, drawing critical attention to contemporary issues. Maloberti's early photographic works also had performative elements, and frequently featured as subjects his close relatives. In more recent works, he has featured non-professional actors participating in events of his imagining; his casts have included adults and adolescents alike.
Maloberti's works have been referred to as "living sculptures" with reference to his formal and careful consideration of the body's form and physical properties in space. Maloberti also documents and presents his performance works in the form of photographs, artist's books, or videos; the works themselves often make use of sculptures and collages. Born in Codogno, Lodi in 1966, he lives and works in Milan.
Performance by Marcello Maloberti
The Butterflies Eat Bananas
(photo by Alessandro Allegrini)