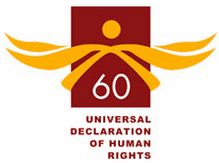 STAY CONNECTED WITH ART FOR THE WORLD
Genève Suisse d'hier et Genève Suisse d'aujourd'hui
​
Georges Adéagbo
Maison Tavel, Rue du Puits-Saint-Pierre 6
3 May to 8 July 2018
Palais des Nations, UNOG
Avenue de la Paix 8-14
Building A and C, 3rd floor, porte 6
3 May to 18 May 2018
PRE-REGISTRATION REQUIRED FOR ENTRY
The Musées d'art et d'histoire, the United Nations Office at Geneva and ART for The World present a double exhibition of the renowned Beninese artist Georges Adéagbo at the Palais de Nations and Maison Tavel. The first African artist to receive the Award of the Grand Jury at the Venice Biennale in 1999, his work reveals the often unforeseen affinities and similarities that can exist between different cultures. In these two installations, the artist highlights both the permanent collection presented in the oldest residence in Geneva, as well as a selection of the UN archives held in the Library of the Palais des Nations.
The exhibition is an ART for The World production, organized in collaboration with Stephan Koehler, Kultur Süd-Nord, Cotonou-Hambourg and curated by Adon Peres with the support of: Department of Culture and Sport, City of Geneva; FMAC; Loterie Romande; Foundation Leenardt.
​
​
Français
Les Musées d'art et d'histoire, l'Office des Nations Unies et ART for The World présentent une double exposition de l'artiste béninois Georges Adéagbo conçue en deux volets pour le Palais de Nations et la Maison Tavel. Premier artiste africain à recevoir le Grand Prix du Jury à la Biennale de Venise en 1999, son oeuvre révèle les affinités et les similitudes, parfois insoupçonnables, pouvant exister entre différentes cultures. Dans ces deux installations inédites, l'artiste met, à la fois, en relief la collection permanente présentée au sein de la plus ancienne demeure de Genève, ainsi que les archives de l'ONU gardées dans la Bibliothèque des Palais des Nations.
​
Cette double exposition est une production ART for The World sous le commissariat de Adon Peres, avec l'appui du Département de la culture et du sport, Ville de Genève; FMAC; Fondation Leenardt.
Download Press Release (EN)
Download Communiqué de Presse (FR)