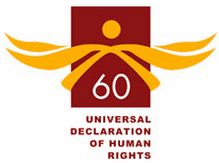 STAY CONNECTED WITH ART FOR THE WORLD
Film Festival Screenings of ART for The World film productions
Jafar Panahi,

The Accordion
produced by ART for The World as part of THEN AND NOW: Beyond Borders and Differences, 2010-2011. Recent screenings took place:
​
Paris, Centre Pomidou
Jafar Panahi Retrospective and Exposition
7 October- 13 November 2016
​
My Sound of Music Festival
13-16 October 2016
​
Brussels, Belgium
Jafar Panahi, rétrospective intégrale et exposition
20, 22 October 2016
​
Glasgow Short Film Festival
Glasgow Film Theatre, 15 March 2017
​
Jafar Panahi's The Accordion was made for ART for The World's omnibus film production, THEN AND NOW: Beyond Borders and Differences, 2010-2011, a fifty-five minute feature film composed of seven shorts created by outstanding independent filmmakers from five continents, in observance of the third forum of the UN Alliance of Civilizations and the Council of Europe. Panahi's short has been presented at numerous festivals around the world, including the prestigious Venice Film Festival and New York Film Festival.
​
Panahi is an Iranian film director, screenwriter and film editor, who achieved international recognition with his feature film debut, The White Balloon (1995). The film won the Caméra d'Or at the 1995 Cannes Film Festival, the first major award won by an Iranian film at Cannes. Panahi was quickly recognized as one of the most influential film-makers in Iran, however, after several years of conflict with the Iranian government over the content of his films, Panahi was arrested and sentenced to a six-year jail sentence and a 20-year ban on directing any movies, writing screenplays, giving any form of interview with Iranian or foreign media, or from leaving the country.
"The Accordion is the story of humankind's materialistic need to survive in a pretentious religion. In it, a boy is prevented from playing for reasons of religious prohibition, which he accepts in order to survive. But the main character of the film is the girl or, perhaps, in my view, the symbol of the next generation."
​
-Jafar Panahi
​
​
​
Film still from

The Accordion
Jafar Panahi,

The Accordion,

2010.

Color, 8 min., Farsi
Douarnenez, France
39th Festival de Cinéma Douarnenez, August 2016
​
Hüseyin Karabey's, No darkness will make us forget, 2010, a short film realized for Then & Now- Beyond Borders and Differences, produced by ART for The World was recently screened at the 39th Festival de Cinéma Douarnenez on 24 August, 2016.
Hüseyin Karabey,

No darkness will make us forget

, 2010. Film still
​
IoDeposito, Italy
B#Side War Festival, January 2017
​
Marina Abramovic's Dangerous Games, 2008, a short film realized for Stories on Human Rights produced by ART for The World was recently screened on 28 January 2017 at the multi-city B#Side War Festival, a contemporary art festival committed in the investigation of war lagacies, with the aim of contribute also in the elaboration of war traumas.
Event organized by IoDeposito in cooperation with ART for The World.
​
Marina Abramovic,

Dangerous Games

, 2008.
Film still
​
The moving image – in films, video art installations and performances, experimental documentaries, animation and other on-screen representations – has always formed an important genre in contemporary art. The relationship between cinema and film art on the one hand and the local community and people's daily lives on the other are strong and long lasting. Film art is always a cultural artefact that is intended for a wide audience, its sustainability relies crucially on public support in the same way that community art and culture do. Through the programme, we wanted to connect community art and film art by transforming Oi! into a community cinema.
In Montage Express, each contributor (Autonomous Cinema, ifva, Interact_Arts, Interlocutor, Rooftop Institute and Ying E Chi) featured a three-week programme in succession with different thematic approaches. Their programmes presented the connections between film art and everyday life by exploring and discussing contemporary topics, with different film-making techniques and approaches used. Moving image artists and film-makers also engaged with the community to unfold layers of interaction and dialogue.
​
ART for The World's two full feature length films, Stories on Human Rights and Then and Now were screened at the Janus Cinematheque/ Interact Arts.
GAO by Robert Wilson | Still
from Then & Now, 2010
3rd edition of the Festival of Human Rights
Triennale of Milan
20-24 March 2018
with the participation of ART for The World film productions
​
​
​