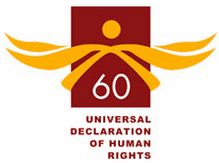 STAY CONNECTED WITH ART FOR THE WORLD
Past Exhibition
Poster design by Doc Levin, Paris
Contemporary Artists and Water Issues
Inauguration on World Water Day, 22 March 2017 (by invitation)
​
23 March - 2 July 2017
​
Eduardo Srur, Hora da Onça Beber Agua, 2014-2017, Ile Rousseau
22 March- 17 April, 2017
Stefano Bocallini, PublicPrivate, 2017, Chateau de Penthes
AQUA - A WORLDWIDE TRAVELING EXHIBITION
AQUA is a worldwide traveling exhibition on water issues conceived by Adelina von Fürstenberg, Founder and Director of ART for The World. The AQUA project centers on environmental issues related to water, using a selection of works by contemporary artists as a tool for reflecting on the role that this vital resource plays in our lives. Water is an essential part of all natural ecosystems and lies at the origin of every known form of life, including our own. Moreover, it is crucial to agriculture and industry. Since the dawn of history, humanity has recognized water's consummate importance, identifying it as one of the building blocks of the universe, endowed with a profound symbolic and spiritual value. Composed of paintings, sculptures, installations, videos, photographs and performances of numerous internationally renowned artists. AQUA's aim is to bring public awareness to the issues on the preservation of our environment and sustainability, in particular to issues linked to water and the impact of human activity on the equilibrium of our ecosystems.
​
AQUA will premiere in Geneva, Switzerland, on World Water Day, 22 March 2017 in two venues across Geneva- at the museum of the Château de Penthes, and on Rousseau Island (until 17 April 2017) in the heart of Geneva. The exhibition has been prepared in partnership with UN Water, the UN inter-agency mechanism on freshwater related issues, and Geneva Water Hub and and with the support of the Swiss Agency for Development and Cooperation, The City and Canton of Geneva, Fondation pour Genève, CBH Compagnie Bancaire Helvétique SA, and Fondation Migros.
​
From 14 November 2017- February 2018, AQUA will travel to South America where it will be exhibited at SESC Belenzinho in São Paulo in partnership with the Regional Direction of SESC, one of the largest cultural institutions of Brazil, who continue to have an enduring and constant partnership with ART for The World since 1998, hosting in its venues more than 10 traveling exhibitions and co-producing 2 major films of ART for The World.
​
2018 schedule for AQUA is still in planning, where it will be exhibited in other countries. Each edition of AQUA is a unique exhibition, incorporating the particular water issues of the context and specificities of the host city or institution, while offering engagement and participation of local artists in the broader dialogue on water, and in the international cross-cultural nexus which is ART for The World.
​
THE PROJECT
AQUA aims to raise public awareness of the notion of interdependence, essential to the conservation of our environment and to the future of our planet, with the participation of 30 some artists coming from different parts of the world with varied backgrounds, working in a wide spectrum of mediums including painting, sculpture, video-art, installation, photography, and performance on topics linked to the environment, biodiversity and the ecosystem, climate change as well as the preservation of water resources. These reflections are linked to supporting the United Nations Sustainable Development Goals, in particular to goals Number 6 (sustainable management of water) and Number 15 (protecting and promoting ecosystems and biodiversity).
We know that human activities have a direct impact on the resources of our planet, as well as on animals and nature with whom we share the Earth. Issues such as ravaged ecosystems, climate change, endangered species, survival of fauna and flora in areas of development, propel us to question the relationship between man and all other forms of life.
With such a wide range of pressing issues, water is a major global issue in the contemporary world, particularly given its essentiality as a provider of life for all beings. When water is under menace, so too are all forms of life on Earth.
We human beings, just as flora and fauna, are like tributaries of water - vital and essential elements. AQUA offers the opportunity to discover new perspectives on these critical subjects through the eyes of contemporary artists.
The artworks will address the following topics:
Drinking water

Sanitation and hygiene

Water quality and wastewater

Water use and scarcity

Ecosystems

Transboundary waters

Water and climate change

Water and urbanization

Water and conflict
Participating Artists, AQUA Geneva
Omar Ba (Senegal)
Nigol Bezjian (Syria)
Clemente Bicocchi (Italy)
Stefano Boccalini (Italy)
Alighiero Boetti (Italy)
Benji Boyadgian (Palestine)
Jonathas De Andrade (Brazil)
Silvie Defraoui (Switzerland)
Michel Favre (Switzerland)
Noritoshi Hirakawa (Japan)
Francesco Jodice (Italy)
Ilya and Emilia Kabakov (Ukraine/USA)
Shin Il Kim (South Korea)
Iseult Labote (Greece/Switzerland)
Salomé Lamas (Portugal)
Alexander Kosolapov (Russia)
Marcello Maloberti (Italy)
Andrea Marescalchi (Italy)
Carlos Montani (Argentine)
Marcelo Moscheta (Brazil)
Stéphanie Nava (France)
Luca Pancrazzi (Italy)
Dan Perjovschi (Roumania)
George Pusenkoff (Russia)
Shimabuku (Japan)
Eduardo Srur (Brazil)
Barthélémy Toguo (Cameroon)
Maria Tsagkari (Greece)
Velu Viswanadhan (India)
Gal Weinstein (Israel)
Vasilis Zografos (Greece)
​