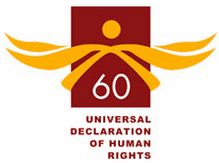 STAY CONNECTED WITH ART FOR THE WORLD
15th International Architecture Exhibition
Palazzo Trevisan degli Ulivi
Conference-debate:

Experiencing the Museum
​
​
At the 15th International Biennale of Architecture in Venice, AFTW's Adelina von Fürstenberg moderated a thought-provoking symposium marking the launch of Plateforme 10, the new Lausanne museum complex under planning and construction, which will together house the Musée Cantonal des Beaux-Arts (MCAB), Mudac and the Musée de l'Elysée on the museum experience and architecture together on one site.
The invited speakers were: Alberto Veiga and Fabrizio Barozzi of Barozzi Veiga Architects, Barcelona (winners of the competition for Phase 1, the new MCAB, now in construction), Francisco and Manuel Aires Mateus of Aires Mateus, Lisbon (winners of the competition for Phase 2, a combined museum building housing Mudac and the Elysée), and Christophe Gantenbein of Christ & Gantenbein, Basel (whose extensions of the Kunstmuseum Basel and the Swiss National Museum in Zurich open this year.)
Art museums, once institutions with very focused missions of collecting, preserving and displaying important works, often of national or regional importance, have now become engrained in modern life for the public at large, for anyone with any level of interest for culture. No longer sacred, contemplative temples or mausoleums acting as repositories and storage places of masterpieces, since the post-world-war-II boom, art museums have evolved to become interactive, welcoming, lively urban centers that are meeting places of people and ideas. Art museums have extended their scope with more focus on activites and performance, engaging the public and offering outlets and programs with which to spend their increased leisure time.
In the extreme, this desire to engage the public has its own dangers, as explained in visonary writer Guy Debord in his 1967 essay, "La Société du Spectacle" (The Society of the Spectacle). He says, 'In societies where modern conditions of production prevail, all of life presents itself as an immense accumulation of spectacles. Everything that was directly lived has moved away into a representation. Tourism and human circulation, is considered as consumption and fundamentally it's nothing more then the leisure of going to see what has become banal."
The architecture of art museums are must-see destinations in many cities, in some cases, one of the sole reason for visitors to come to the city, as we have seen happen with Gehry's Guggenheim in Bilbao, known as the 'Bilbao effect'. Leaving aside tourists, with its own inhabitants, cities with great museums find that the surroundings benefit largely. The Centre Pompidou in Paris, as well as the Tate Modern in London, are incredible models of what an art museum can do as a driving force to regenerate economic and social life.
Beyond revitalizing areas in which they are built, museums are serving as forums for dialogue around the issues of our time, a voice and a force in shaping our future.
Given the incredible boom in museum building over the last decades, certainly there has been much debate about what makes a good museum design. On one hand, some architects and city officials tend towards showpieces, buildings that have a drawing power as artworks themselves. On the other hand, curators and art critics often see an overly dramatic design as upstaging and interferring with the public's understanding and experience of the art.
Though this controversy is a very much a contemporary issue, the conflict between the building and its contents is as old as the museum itself. Even going back to the Uffizi in Florence and the Louvre in Paris, where royal palaces were transformed for use as public museums, there has always been a desire to represent man's greatest achievements through magnificent architecture.
The Louvre's founding in 1793 is an especially interesting anecdote, as it was created after the French Revolution. Opening on the anniversary of the fall of the monarchy, most of its collection was from the French monarchs themselves and artcrafts and paintings requisitioned from churches. Gustave Courbet, this great artist considered today one of the first modern painters, was in 1870 Chairman of the Art Commission of Paris. He worked tirelessly to protect and preserve the collection of Louvre, considered the art of the people and to transform the Louvre, a former symbol of royal architecture into a real democratic cultural instrument, open to all. Today the Louvre remains the most visited museum in the world.
​
​