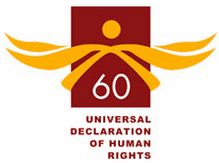 STAY CONNECTED WITH ART FOR THE WORLD
AFRICA- Raccontare un mondo
AFRICA. Telling a world
27 June 2017 - 11 September 2017
Curated by Adelina von Fürstenberg
Video and performance curated by Ginevra Bria
Defining Africa today means being able to recount it. In an equilibrium between Occidentalism and Africanism, post-colonialism and migration, contemporary African art in reality poses essential, political, economic, religious and gender questions that affect the future of one of the most complex areas on our planet.
With the exhibition AFRICA. Telling a world from 27 June to 11 September 2017 Milan's PAC continues its exploration of the continents following the route of art, with a selection of artists and narratives that not only live and entrench their African roots in the world, but who and which also experience its Diaspora. Retracing their diversity, the exhibition will allow visitors an understanding of the universality of the contemporary Africa scene south of the Sahara, unveiling the immediate and growing spirit,without hiding the violence and matching immediacy of the worlds that make it up.
33 artists who embody the multiplicity of their social contexts today, will offer visitors visual and narrative works through a quadruple reading of contemporary art in Africa south of the Sahara: from the After Independence artists, masters of their art and very closely tied to their cultural universe, through the theme of Identity Introspection that highlights a number of engagé artists, until a Generation Africa which affirms its active participation in the world and, finally, the path of contemporary African artists who deal with the category of The Body and the Politics of Distance.
participating artists: Georges Adéagbo (Benin); Nathalie Anguezomo Mba Bikoro (Gabon); Malala Andrialavidrazana (Madagascar); Omar Ba (Senegal); Frédéric Bruly Bouabré (Ivory Coast); Kudzanai Chiurai (Zimbabwe); Gabrielle Goliath (Sud Africa); Romuald Hazoumé (Benin); Anne Historical (South Africa); Pieter Hugo (Sud Africa); Seydou Keïta (Mali); Donna Kukama (South Africa); Ato Malinda (Kenya); Abu Bakarr Mansaray (Sierra Leone); Senzeni Marasela (South Africa); Zanele Muholi (Sud Africa); J.D. Okhai Ojeikere (Nigeria); Idrissa Ouédraogo (Burkina Faso); Richard Onyango (Kenya); Tracey Rose (South Africa); Chéri Samba (Congo); Buhlebezwe Siwani (South Africa); Berni Searle (South Africa); Yinka Shonibare MBE (Nigeria; Malick Sidibé (Mali); Abdelrahmane Sissako (Maurtania); Barthélémy Toguo (Cameroon); Billie Zangewa (Malawi).
african designers: Dokter & Misses (South Africa), Alassane Drabo (Burkina Faso), Amadou Fatoumata (Senegal), Gonçalo Mabunda (Mozambique) e Nawaaz Sadulker (South Africa)
—
produced by Comune di Milano - Cultura, PAC Padiglione d'Arte Contemporanea, Silvana Editoriale
​
Kudzanai Chiurai, Revelations VI, 2011
Richard Onyango, Tsunami, 2005
Abu Bakarr Mansaray, JULUMBU (24), 1997
Seydou Ke​ïta, Untitled, 1956-1957
Barthelemy Toguo
Estrada para o exilio, 2017
Cheri Samba
Quel avenir pour notre art 1997
Barthelemy Toguo
Estrada para o exilio, 2017
Adelina von Fürstenberg, curatrice "Africa Raccontare un mondo", intervista di Gianni Marussi