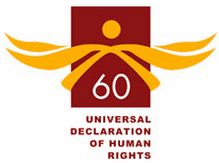 STAY CONNECTED WITH ART FOR THE WORLD
Peter Wüthrich « The Angels of the World »
«The Angels of The World» is an exhibition by Peter Wüthrich at the Paulo Coelho and Christina Oiticica Foundation, Geneva from February 8 to March 10 with a series of photos taken across London, Madrid, Mexico City, Mumbai, Nagoya, Paris, Sao Paulo, Venice, Thessaloniki, Tokyo, including a new series of photos «The Angels of Armenia» taken in Yerevan and Gyumri last July 2018 with the support of the Swiss Embassy in Armenia, the Philippossian and Pilossian Foundation in Geneva, Villa Kars and the Mariam and Eranuhi Aslamazyan Sisters Gallery in Gyumri, and the Armenia Art Foundation in Yerevan.
​
« The Angels of the World », is a never ending project by Peter Wüthrich who travels regularly all over the world inviting passersby to become angels through books. Literally mounting books on their backs, the artist transforms the bearer of a book into a vehicle for knowledge, imagination and creativity.

Since 2001 Peter Wüthrich has shot series in Los Angeles, Santiago de Compostela, Milan, Mexico City, Madrid, London, Tokyo, Nagoya, Kyoto, Sao Paulo, Biel, Mumbai, Paris, and last July 2018 in Gyumri and Yerevan, when Wüthrich traveled to Armenia continuing his project. He crossed the country to meet its inhabitants and photographed them at random with a book in Armenian attached to their backs, as angels' wings.
​
​
​
Invitation