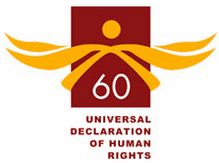 STAY CONNECTED WITH ART FOR THE WORLD
AUGUST 27 - SEPTEMBER 19
NESSUNO ESCLUSO (NO ONE EXCLUDED), 2014-2019
by Christian Tasso
In collaboration with the Consulate of Switzerland in Milan
Palazzo Trevisan degli Ulivi, Consulate of Switzerland in Venice
Campo S. Agnese, Dorsoduro 810
Venezia
The objective of the project is to put a new light on persons with disabilities and their stories and to raise questions among the audience concerning these filters created by stereotypes and misconceptions which have distorted our vision and values.
The photos seek to raise awareness and understanding that the society is ever enriched by the diversity of its members.
The artist has taken the photos between 2014 and 2019 in Italy, Ecuador, Romania, Nepal, Germany, Albania, Cuba, Mongolia, India, Ireland, Switzerland, Kenya, and Cambodia.
"When I began this project and started to travel to take photos, I asked the people I met to tell me their point of view, to choose how they wanted to be photographed - how they wanted to be represented in order to challenge the stereotypes they face. What you see here is a collective project where each subject chose their own way to be represented. It is not only my work, but the work of everyone represented here." Christian Tasso
​
India, Nilgiri Hills, 2017
Cambodia, Phnom Penh, 2017
Nepal, Annapurna Range, 2015