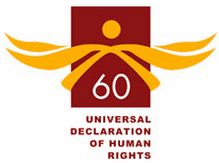 STAY CONNECTED WITH ART FOR THE WORLD
Sheba Chhachhi, The Water Diviner, 2008
Current
15 October 2016
Fattoria di Celle, Pistoia, Italy
Collezione Gori
​
Pipilotti Rist
I Drink Your Bath Water, 2008
HD video, Color, 2 min. 32 sec
I Drink Your Bath Water was produced for ART for The World's film production Stories on Human Rights. The short film is an audiovisual poem: hairs are trees, skin is earth, wrinkles are paths and eyes shine like lakes. The film travels over the surface of a human body, mixed with images from nature in different scales. The human body is treated as a landscape. The director stresses that there is ultimately no difference between a human body and a plant. If humans would be more aware of this, our environment might be less subjected to pollution and abuse.
There is a belly lying under the desert/ The artery is the earthquake/ The wind is my voice/ The oil comes from deep inside/ I fly over the apple tree/ Innocent with a ton of apples in the stomach/ I will shit some oil/ And swim away through rotten plants/ I bath my trunk with the four limbs/ Then caress the earthworm/ Snow is covering the hill/ The hill is a bottom with sleeping trees/ With a sunset/ A sweet pepper from inside.
-Pipilotti Rist
Credits
Director: Pipilotti Rist
Cast: Ewelina Guzik
Music: Anders Guggisberg
Camera: Pierre Mennel, Verena Schoch
Sound Design: Roland Widmer, Rainer Flury, Zentralton Zürich
Editing & Technique: Davide Legittimio
Miniatures & Landscape: Kathy Müller Moser
Executive Producers: Plan B HC Vogel, Christ Niemeyer
Producer: Hugofilm, Christof Neracher
Thanks to: Lukas Gähwiler, Nici Jost, Rachele Giudici, Tamara Rist, Anna Rist, Chrigi Eser, Famille Hess, Balz Roth & Yuji Rist
Pipilotti Rist is a Zürich based Swiss artist, born in 1962, who is internationally recognized as a pioneer of video art and multimedia installations. Her work is often mesmerizing, vibrantly colored and a fusion of the natural world and technological sublime. According to Rist, the mission of art is to contribute to evolution, to encourage the mind, to guarantee a detached view of social changes, to conjure up positive energies, to create sensuousness, to reconcile reason and instinct, to research possibilities and to destroy clichés and prejudices.
​
​
​
​
Upcoming Εvent
Milan
Coming soon
The Butterflies Eat Bananas